The Finest Web Development Firm in India
Web Development Services
At Webtoils, we develop, re-design, and support customer-facing and enterprise web apps in a professional way so that they have a high rate of conversion and adoption. Web development services help make all kinds of web-based software and make sure that everyone who uses the web has a good time.
Make Your Idea's Into Reality.
India's Best Web Development Company
Websites have become the "online identities" of businesses. Webtoils is an established Indian web development firm that can help you bring your vision to life. We offer a wide variety of digital services, including creation of websites and promotion of those sites. So, we don't simply make your website, we make it search engine friendly, too. Finally, if no one ever sees your website, it serves no use. As a result of our efforts to boost your company's online profile and craft a singularly appealing website, we confidently promise an increase in both lead generation and site traffic.
Webtoils, an Indian web development firm, employs a staff of programmers that collectively possess deep expertise in creating sites across many different industries. We help companies of all sizes succeed online with our expert website development services.
Webtoils is India's go-to online design and development firm, and for good reason: they're experts at implementing the latest and greatest in web technology to create highly usable interfaces and solid backends. We can create a website that looks great and works well on any device, regardless of the company's industry or location.
Webtoils has been around for more than 8 years, making them a veteran web development company you can trust. We offer state-of-the-art, results-oriented solutions through our India-based web development services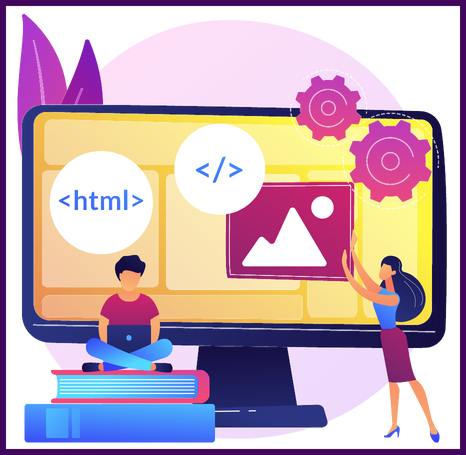 Webtoils' Full Stack Methodology for Creating Websites
Webtoils is an established web design and development firm based in India. We have a system in place that considers your goals, current market standards, and external factors to produce optimal outcomes for your business. To facilitate the rapid expansion of your organisation, we pay meticulous attention to detail and provide only solid web solutions
Here are some high-level descriptions of the phases that make up our full-stack web development process:
Client Specifications
Tailor-made Strategy to Help You Succeed
Client-Approved Design
Design and development
Testing by Professionals
Website Publishing
Webtoils can provide you with long-term solutions, whether it's website optimization, content, design, or a website feature. We don't stop once the website is live. We go above and beyond to look for significant upgrades and to update the website on a regular basis.
We turn the best ideas into excellent products.
Our Web Development Services
The success of your digital product depends on your ability to locate reliable web development services. With the help of the right collaborator, you can build a reliable app with top-notch security and performance.