Healthcare Web and App Development
Digital Solutions For Health Care In The Modern Age
Webtoils helps hospitals, clinics, practises, assisted living facilities, and labs provide digital patient care by offering digital health care services. Innovative digital health solutions are pushed by our healthcare IT consultants by putting solutions in place.
Customer Service, We Make It Better
Health Solutions Based On Research
The transition to digital healthcare is accelerating at an unprecedented rate! It has completely changed how people interact with healthcare institutions and services, as well as the patient experience. Webtoils has embarked on a journey of healthcare reinvention, utilising cutting-edge technologies to assist our healthcare association in developing digital solutions, increasing efficiency, and lowering costs.
Webtoils' skilled and talented developers strive to create exceptional websites and mobile applications for a wide range of clients in the healthcare industry. Our development services can also assist you in streamlining your internal processes.
Our healthcare services include:
Telemedicine Solution
Hospital Management System
Pharmacy Solutions
Patient Engagement Solutions
Health Automation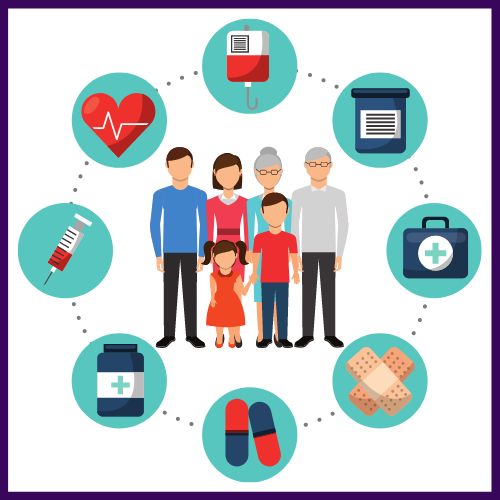 Providing Success With Every Solution
Webtoils Digital Healthcare Expertise
Advertising on display networks is a low-cost way to get big results. However, with high reward comes high risk. With so many targeting, placement, and bidding options available, making the wrong decision can result in thousands of dollars being squandered in a matter of days or even hours. You need the right partner to make digital display advertising a profitable channel for your company. The Webtoils team can help with ad creation, targeting optimization, and analytics assessment. We managed profitable ad campaigns across the Google Display Network and with many sites.
Hospital Information System
Hospital Information Management System provides a web app for doctor's offices. Billing, appointment scheduling, writing prescriptions, keeping charts and notes, lab results, X-rays, etc.
EHR Management software
An Electronic Health Record Management (EHR) system stores patients' most important medical information. The EHR helps medical institutions go paperless and build a highly cooperative system.
Patient and Doctor portal Development
Webtoils creates feature-rich, easy-to-use, and secure stand-alone and integrated patient portals that integrate data from multiple source systems and promote next-generation patient engagement.
Telemedicine Applications
We integrate your technologies and workflows to create clinical provider user experiences. Our telehealth solutions reduce overhead, increase revenue, safety, and patient satisfaction.
Online Pharmacy Solutions
Online pharmacy app developers, at Webtoils believe in innovations and therefore we do not like to stop where we are at the current moment.
IoT and Wearable Solutions
Webtoils has the expertise to deliver wearable app solutions for a variety of industries, including Health, Finance, Gaming, and Transportation, to name a few.